Game: Lullaby Days Free Download

About This Game
● NOTICE ●
The game is not easy. Spinel's 'help' in the game is different when the egg/duckling/girl period, it will be a reference for the progress of the game.
Some endings contain horror productions, so people with weak mind and body need to be careful.
Game operation
All operations are possible with mouse. However, some operations support keyboard, so it is convenient to mix them. Please refer to the 'Help' inside the game.
The most important 'fast progress' is the keyboard left Ctrl or Shift button or right-click of the mouse. 'Window Mode' is keyboard Alt + Enter.
Daughter who grows from egg to duckling to human form
The first thing you will take on is a large egg. Careful care will give birth to a baby duck, and activities as a duckling may help change her daughter's attributes or discover aptitudes. The duckling grows up to be a daughter in human form, who ends up spending her 13th, 15th, and 17th years old with you.
Flexible growth system
Rather than filling the period, it is a system in which a daughter grows when a certain amount of mana is filled. So, if you want to see the ending quickly, you don't have to spend the entire given period, you can grow the daughter any time you want. So, simple endings that require low stats can be viewed quickly, and advanced endings that require more effort take longer, so the playtime per run is flexible.
In addition, the more you watch the ending, the more Swan Topaz is strengthened , and as more episodes are added, it becomes easier to grow your daughter. Help her become a hero by fortifying Swantopaz to its final form.
Education, exploration system
The daughter will be educated, work, and read book according to your schedule. Depending on her age, abilities, etc., the kind of activities getting increase. In the daily life, she will make friends or share her dreams with people.
Exploration around the lake is a side-scrolling RPG that is easy to operate. As long as she supports her stamina, she can continue exploring for several days, so this system has high degree of freedom, and there are many events. During the exploration, you can get items or gain combat experience by fighting monsters.
Festival and competition system
Various contests are held on certain days to win prizes or gain reputation. There are martial arts competitions with tournament battles, and sword dance and chant competitions with mini-games to determine victory and defeat. Your daughter can also spend time with her friends by participating in the festival.
Friendly with daughter through dialogue
Your daughter will follow you well generally, but it's a good idea to usualy conversation with her as leaving her unattended for a long time will make you less credible. She will talk about a variety of topics, including aptitudes, part-time jobs, friends, and more. Please take a look at her condition through conversation.
A main story that transcends time and space
Lullaby Days has 70 kinds of endings that differ depending on the daughter's ability, attribute, event, etc., and the game starts over from the beginning when you see the ending. However, each round of the game is not independent, and there is a main storyline that connects to each other. Will you ever be able to defeat the Demon Lord and save the kingdom? Only when the conditions are satisfied can the true ending be reached.
A side story with love and friendship
About 90 characters appear in Lullaby Days , and if you make a relationship with a specific character and satisfy the conditions, there are also endings such as accomplish the dream together or becoming a lover.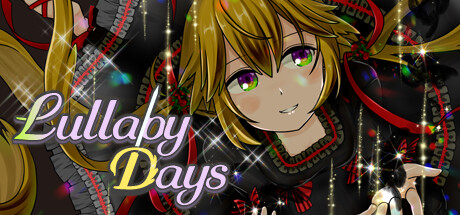 Title: Lullaby Days
Genre: Indie, RPG, Simulation
Release Date: 28 Jan, 2022
Early Access Release Date: 2 Sep, 2021
System Requirements
Minimum:

OS: Windows10
Processor: 2.6 GHz Intel® Core™ i5-750
Memory: 4 GB RAM
Storage: 3 GB available space
Recommended:

OS: Windows10
Processor: 2.6 GHz Intel® Core™ i5-750
Memory: 4 GB RAM
Storage: 3 GB available space
Free Download Lullaby Days Game
Full Game, latest version. Download for Free!